The Palace of Maharaja of Kashmir welcomes you to embark on a royal journey on that will leave a lasting impression for many years to come.
All booking by standard rates. Click Here
GROUP RATES ARE AVAILABLE ON REQUEST



SERVICE CHARGES





10% service charge is applicable on published room tariff at the time* of booking





10% service charge is levied on final bill at the time of check out after adjustments*
TAXES
Presently no tax on room can be implement without notice if introduced by law.

However taxes applicable on consumables and other services rendered.
MEAL DETAILS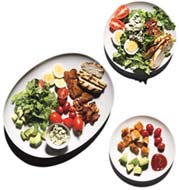 Complimentary continental breakfast at Samovar coffee shop for 2 adults per room

B/F for third person sharing same room @ Rs. 432/- AI

Major Meal charged rate on MAP Fixed vegetarian/non- vegetarian Indian meal @ Rs. 650/- per person Two bottles of mineral water per room free



OPTIONAL SERVICES





THE AMOUNT SHOWN DOES NOT INCLUDE CHARGES FOR OPTIONAL SERVICES AVAILED IN THE ROOMS FOR INSTANCE § ROOM SERVICE § LAUNDRY § MINI BAR & PACKAGED SNACKS § TELEPHONE CALLS OR INTERNET USAGE





ON AVAILALING THESE CHARGES SHALL BE ADDED TO THE FINAL BILL.
BOOKING PAYMENT PROCESS
Hari Niwas Hotels & Resorts Pvt. Ltd.
Bank name : STATE BANK OF INDIA
Bank Code : 01291
Bank A/c : 10194349090
Bank Address : PURANI MANDI, JAMMU
MODES OF DEPOSIT
To pay in the room booking amount in advance*

At our Delhi office by cash/cheque*/draft

Direct deposit at the STATE BANK OF INDIA branch nearest to you

Bye banking* quoting transaction ID number with saved page from the site
If paying in directly at STATE BANK OF INDIA in your city/ branch please fax /courier/e-mail the scanned copy of pay in slip
HOTEL POLICIES
As per the rules of the hotel, the standard check-in time is 12:00 Noon and the check-out time is 12:00 Noon

Early check-in or late check-out is subject to availability and may be chargeable by the hotel.
The primary guest must be at least 18 years of age to check into this hotel
Taxes as per government guidelines in force.
*BOOKING'S CANCELLATION POLICY
FOR FIT BOOKINGS



Cancellation or amends in booking at a later stage the hotel central reservations office shall be notified at least THREE working days

BEFORE CHECK-IN

date.



TARIFF FOR ONE NIGHT WILL BE CHARGED IF THE BOOKING IS CANCELLED PRIOR TO THREE DAYS OF THE CHECK-IN DATE





FOR GROUP BOOKINGS


IF THE CANCELLATION OCCURS TEN WORKING DAYS NOTICE REQUIRED
RETENTION AMOUNTS ON ANY PLAN
For duration of stay up to two days one day's cancellation amount of the worked out rate indicator

For five rooms more than two days duration of stay 30% of the total bookings' worked out rate indicator

For more than five rooms more than two days duration of stay 40% of the total bookings' worked out indicator
AMENDMENTS
Retention settlement on case to case basis
Top